On April 18 my family and I attended the 3 PM showing of Disney on ice – dream big at our local infinite Energy Arena. When they say they bring magic to the ice they mean it it was a magical experience for my entire family and I'm thankful to field entertainment for providing it. Well, we did not get our tickets for free they were kind enough to give us professional images afterward. We attended the show the day my daughter turned 10 months old and my son had just turned two a month earlier.
It was their first time experiencing anything like that especially since my daughter was born during the Covid pandemic.
However, it was well worth it. So many first took place that day and I'm so thankful we were able to attend as a family.
My family is extremely Disney-centric, though I must admit this was also my husband and I's first time attending a Disney on-ice performance.
It was a comfort to know that I knew all the songs into realizing that my son recognized them all as well.
It's hard to describe the atmosphere, One moment you're sitting in a normal arena the next you're completely immersed in a Disney universe complete with snow and even fire on the ice. It's like you're living the beloved stories that you know well and keep in your heart!
While I'm sure it was different because of COVID-19 precautions the pod seating was nice. My son had room to stand up and dance something I'm not sure he would've been able to do under other circumstances. I am so glad we participated in the free order of merchandise it was well worth it as the lines were so long it was hard to even attempt to do anything else if we hadn't.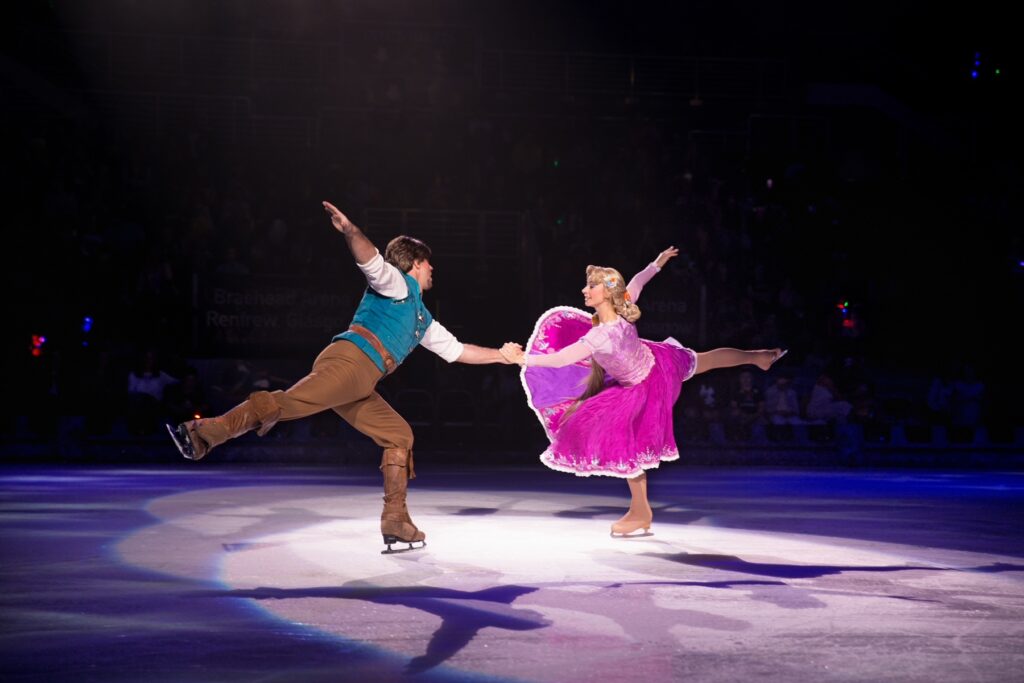 I'm pretty sure we went home with nearly everything they had to offer. it was just too good to resist but we did spend more than I would've expected. We bought four Icee cups, ( One Ariel, Anna and Elsa, and two Olaf cups) Popcorn with a collector's bucket, cotton candy with a Mickey crown,
A frozen light wand, A Disney on ice scrapbook, three official collectors programs, A coloring book, and a Disney on ice reusable shopping bag.
Like I said we invested.
It was my son's first time eating cotton candy and icees so for that alone it was worth it.
We also participated in a staged photo. It didn't turn out the greatest but then again nothing ever does when you have two very excited and slightly confused Irish twins.
However, the photo in the frame will be something my family cherishes for quite a while. It's been a very memorable experience and while my children might be too young to remember for very long my husband and I will remember forever. We're blessed that we're able to take our kids to do things like this and understand that not all families are as lucky. But if you have your doubts or question whether it's worth it, I would say go for it without a doubt. At the very least you walk away making memories with your family and to me, that's more priceless & precious than anything.
Masks were required unless taking commemorative photos or actively eating and drinking.
The show ran for about two hours with an intermission.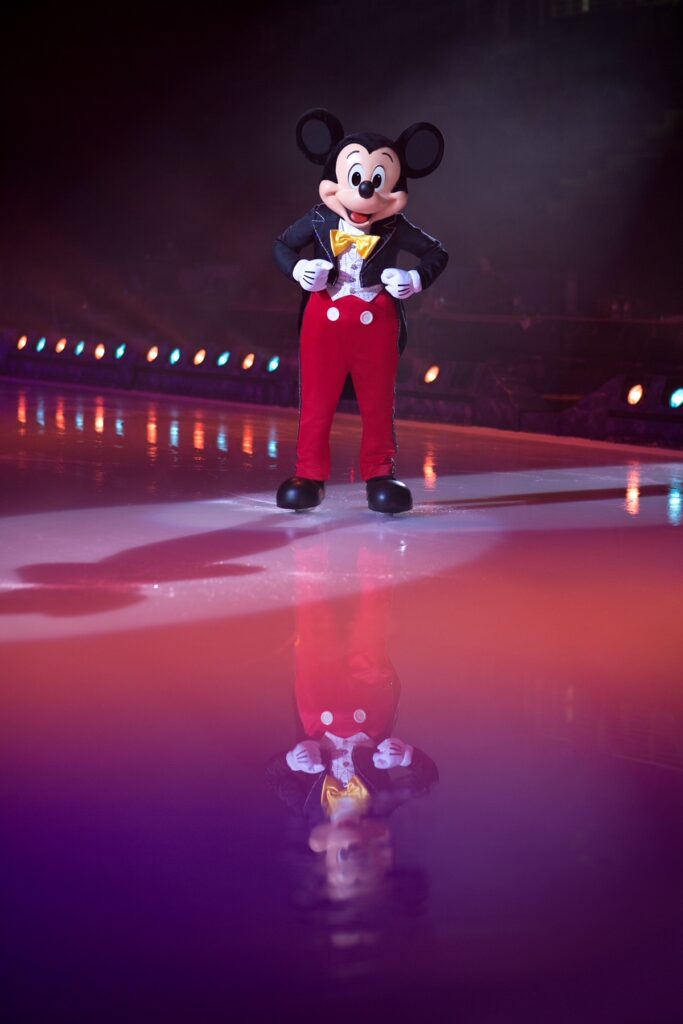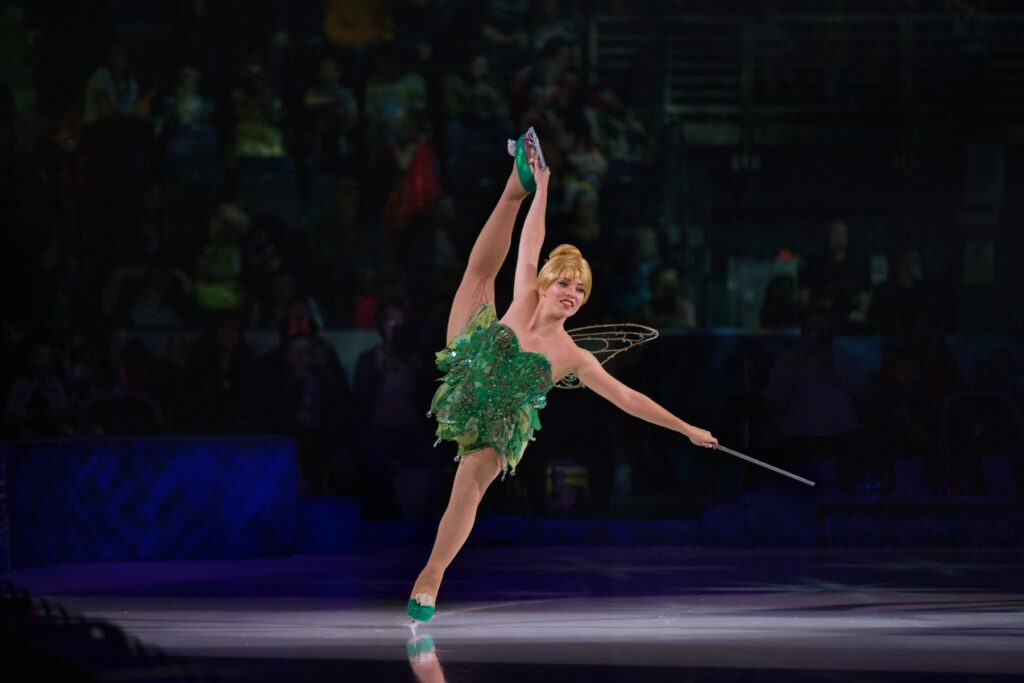 We saw the stories of Moana, frozen, the little mermaid, Aladdin, tangled, Cinderella, and sleeping beauty. There were also several guest appearances by other Disney favorites like Mickey and Minnie!
The show was very beautifully put together you can tell how much dedication and work had been put into everything. The set itself that stayed consistent on the ice was rather simple but they made up for it for the several floats that made their way around the ice like Moana's boat and Cinderella's carriage!
I must say field Entertainment did a wonderful job with this and may have even outdone themselves!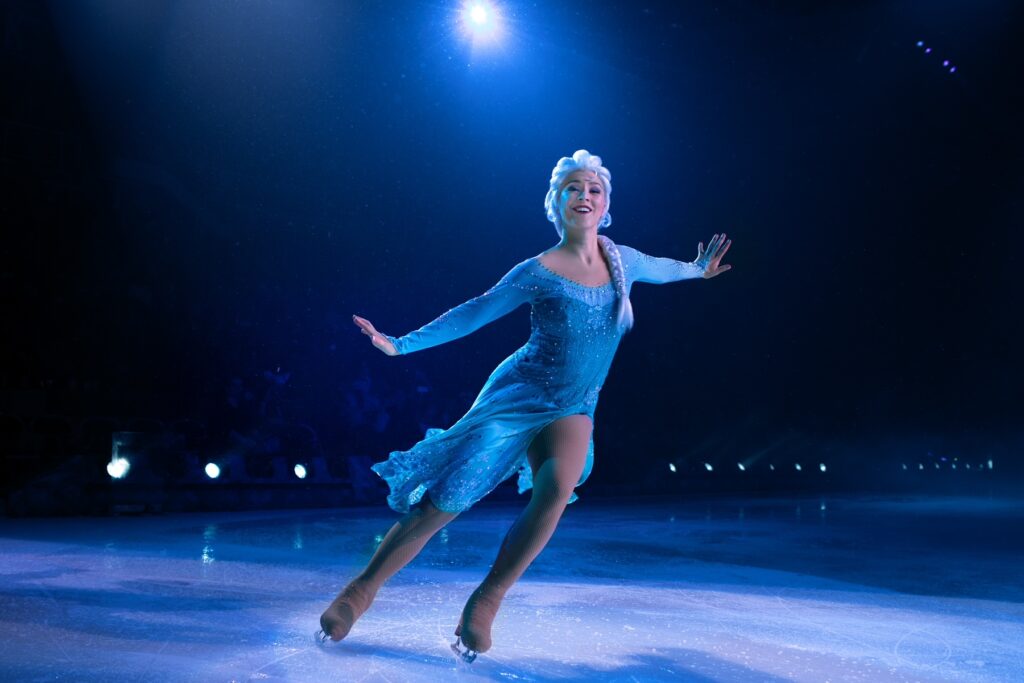 We're looking forward to other FEI events in the future, such as monster trucks. however, I wouldn't say no to attending another Disney on ice show.
It was beautifully done and my children enjoyed the experience very much. By the time it was over they were restless my daughter had even fallen asleep my son was hungry and we knew it was time to go eat so we took the opportunity to go eat as a family with 4 generations. My grandmother,!my mother, my husband & myself and our children. Attending dream big gave me a ton of ideas for our daughter's princess-themed first birthday party that we're gearing up for in June!
Again I'm so glad we got to experience this with both of them after all I don't know what my life would be like without my babies.
We are blessed beyond measure and so thankful for these memories I'd like to give a huge shout out to field entertainment for making sure that even if my kids are too young to remember they always have spectacular photos to look back on! And for allowing me to share some of those with you *all rights to these professional photos belong to FEI*
Dream big is a show that proves everyone loves Disney everyone has a story and everyone can be a hero Princesses, Princes, Superheroes, villains everyone regardless of their background has an origin story and I can't wait for my children to be able to tell their own. Disney magic was brought to the ice with snow fire pyrotechnics and pure joy erupted from the audience making it a truly once-in-a-lifetime kind of unforgettable
Sent from my iPhone