Handcraft is KILLING IT!
We talked about my partnership with them recently & let me tell you, they just keep getting better.
Sure, we know they have toddlers & potty training covered but did you know they've got older kids taken care of too?
From the coolest prints & different garment styles they've got your littles (and not so littles!) in mind with everything they do!
From potty training & their first pair of underwear to your daughter's first training sports bra you're in the best hands with Handcraft products!
This time I have the pleasure to showcase pieces from their older children line!
Boys:
-5 pairs of size 6 Star Wars BOXER BREIFS.
-5 pair of Disney Pixar breifs size 6.
-5 pair of Nickelodeon ninja turtles BOXER BREIFS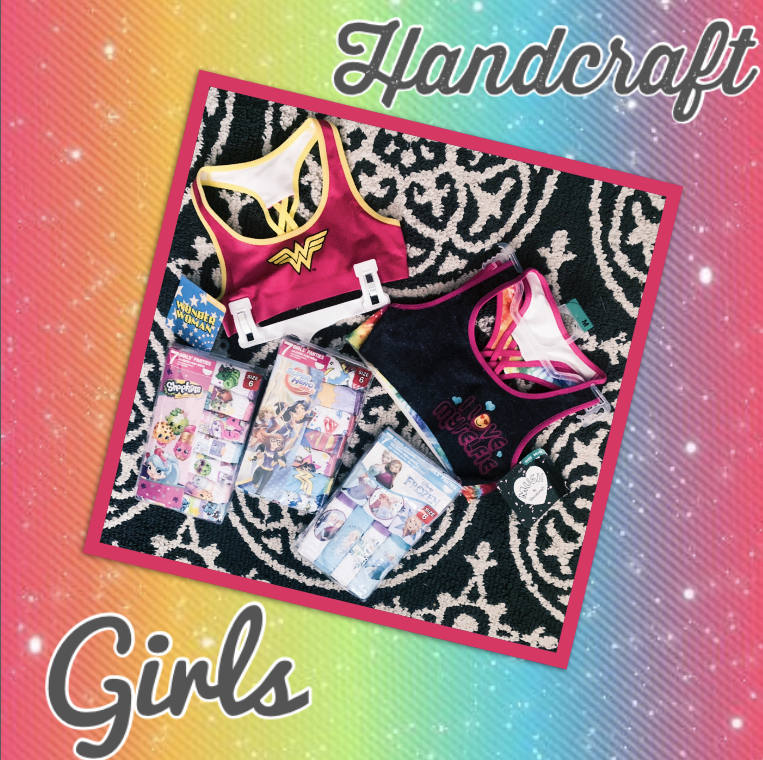 Girls:
A Wonder Woman sports training bra size small.
A mush by Handcraft 2 pc set sports training bra including emoji and tie dye size medium.
A 7 count pack Disney frozen days of the week girls panties in size 6.
A 7 count pack of shopkins girls panties size 6.
A 7 count pack of dc super hero girls panties size 6.
So what happens if for some reason you have a problem or questions? Get in contact with their customer service support team! They're extremely responsive, resourceful and will go to great lengths to make sure your experience with handcraft is a positive one.
When your children are born you want the best for them, as a parent that never changes so regardless of age set them up with their undergarment necessities.
-made from quality materials
-durable
-designs that cater to any style
-inclusive for girls and boys offering prints for both.
I love Handcraft products, my nieces, nephews and older children use them and my youngest will too when he's ready. In our family we value quality and their more than reasonable price range is a great bonus.
I'm so grateful for Handcraft and my partnership with them. I love knowing that I can support wonderful & deserving companies while doing what I love, spreading knowledge to caregivers everywhere.
Handcraft products are available from many retailers such as amazon & target.
You can browse their products here: https://www.handcraftmfg.com
For potty training insights check out https://pottygenius.com!
Also, don't forget to enter the GENIUS OF THE YEAR CONTEST! Find details and enter to win right here! (No purchase necessary)