Tatorthoughts recently collaborated with Samantha from Lyons den designs and y'all have got to see the magic she's got up her sleeves!
I had the pleasure of working with her to customize two IKEA MAMMUT Time out Chairs. They are ADORABLE! Samantha did her thing and took two basic white chairs and make them something any parent could be proud for their child to have even if it is for time out.
Fear not, these chairs are a blank slate for Lyons den designs you can personalize them to fit your child's interests, if you can think it Samantha can make it. Her attention to detail is impeccable. Her dedication to her work is top-tier! But just when you think it can't get any better it does! Her customer service is incredible, seriously one of the best I've ever had the opportunity to work with.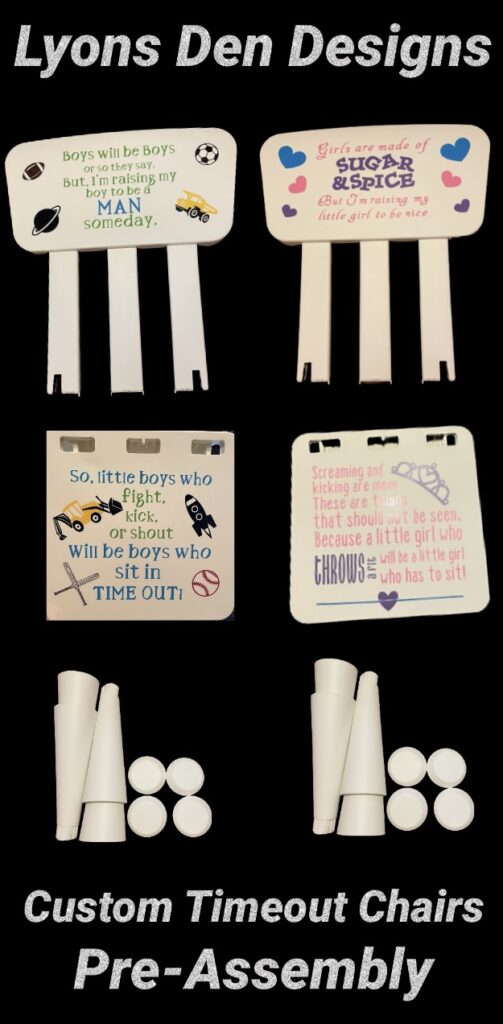 Assembly was a breeze.
It took me less than 12 minutes to assemble both chairs even with my dexterity and coordination that more often than not leaves much to be desired.
No tools required, they truly are align, click & go.
If these chairs can fairly comfortably hold a 5"5 adult woman I have no doubt they'll take almost any beating a child of time out chair age (let's say 2-8 years old for the sake of the review) can deliver.
These are chairs any child would be proud to own. Though they may be for time out they don't have to be ugly.
Unlike Agatha Trunchbull, we don't believe time out should be in a dark damp corner or the infamous "chokey."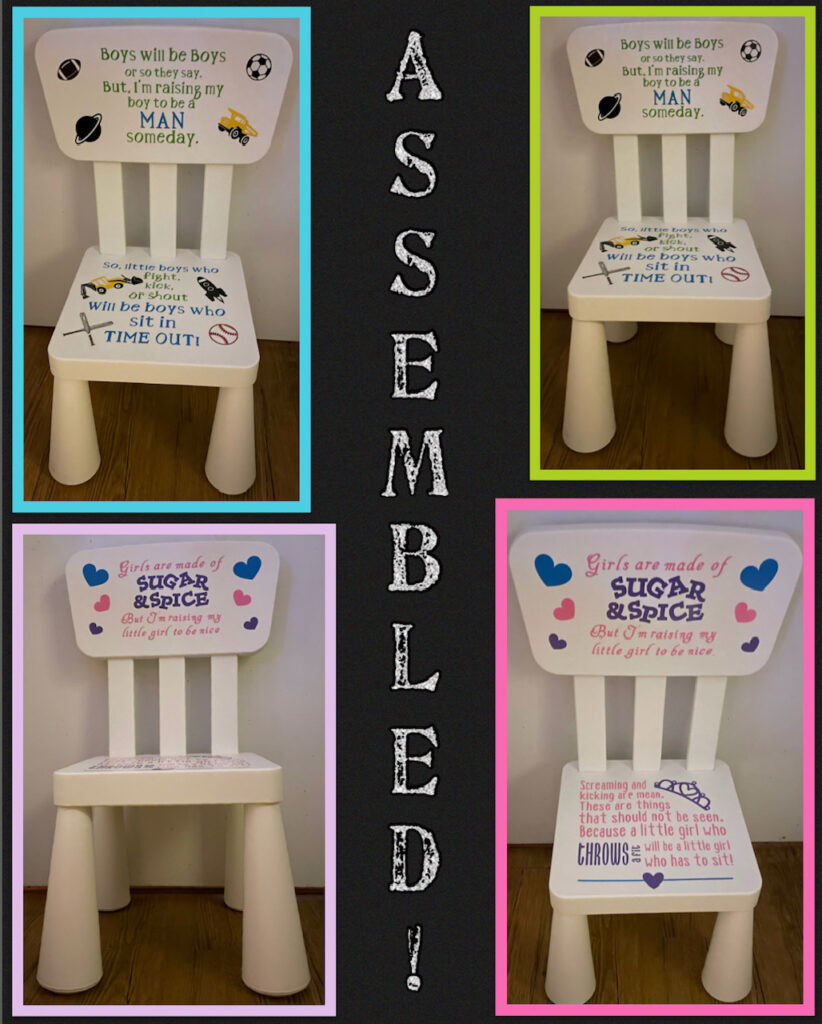 Timeout is a time of self-reflection used to discern how a child can make better decisions but it surely doesn't have to always be an ugly or even a completely negative thing. After all, children are just small people, learning to navigate the world the same way we as adults do.
Around here we do 1 minute for every year of age for the length of timeout. We explain, sit and explain again. It's more of a constructive teaching opportunity than punishment. Samantha has you covered though! With the option of a removable, working timer you can set it without worries of forgetting it! She went so far as to include velcro command strips in our package! (Talk about customer service!)
Cut, peel, stick DONE!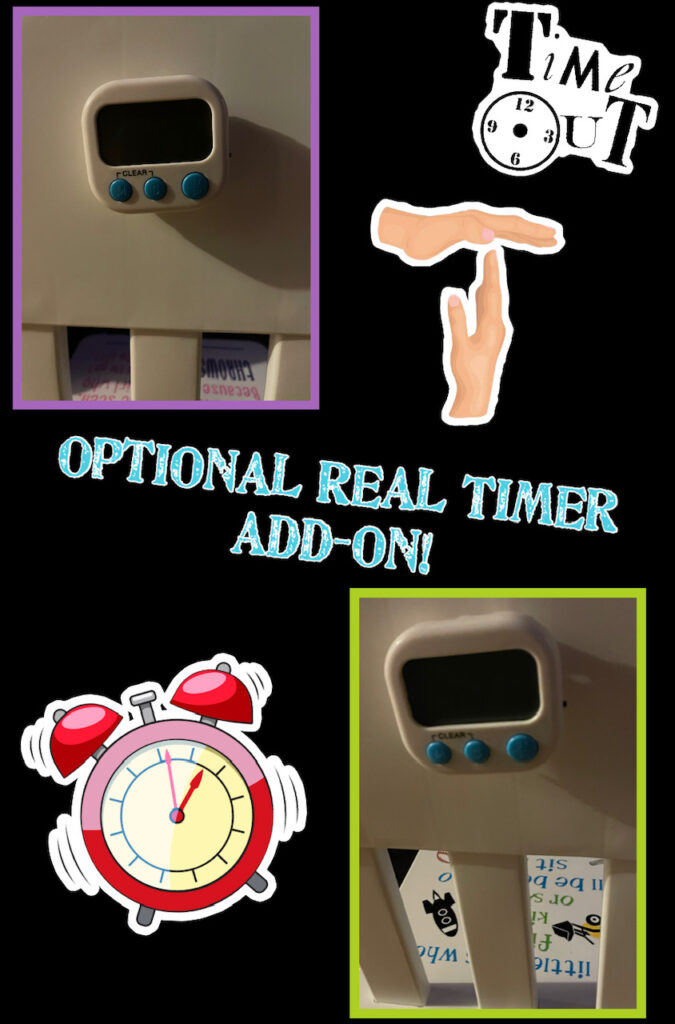 We've placed ours on the back of the chair, out of sight and fairly well out of reach of those that will sit in these little seats.
They're sturdy, visually appealing, super easy to assemble, and a constructive learning tool for growing minds and big hearts with big emotions. These are a perfect addition to our quiet thinking spot & you really can't go wrong. You can personalize them any way you like to best fit your family's needs. Send her a pm.
But these aren't all she makes! Head on over to Lyons Den designs and let her make you something fabulous, tell her Tatorthoughts sent ya!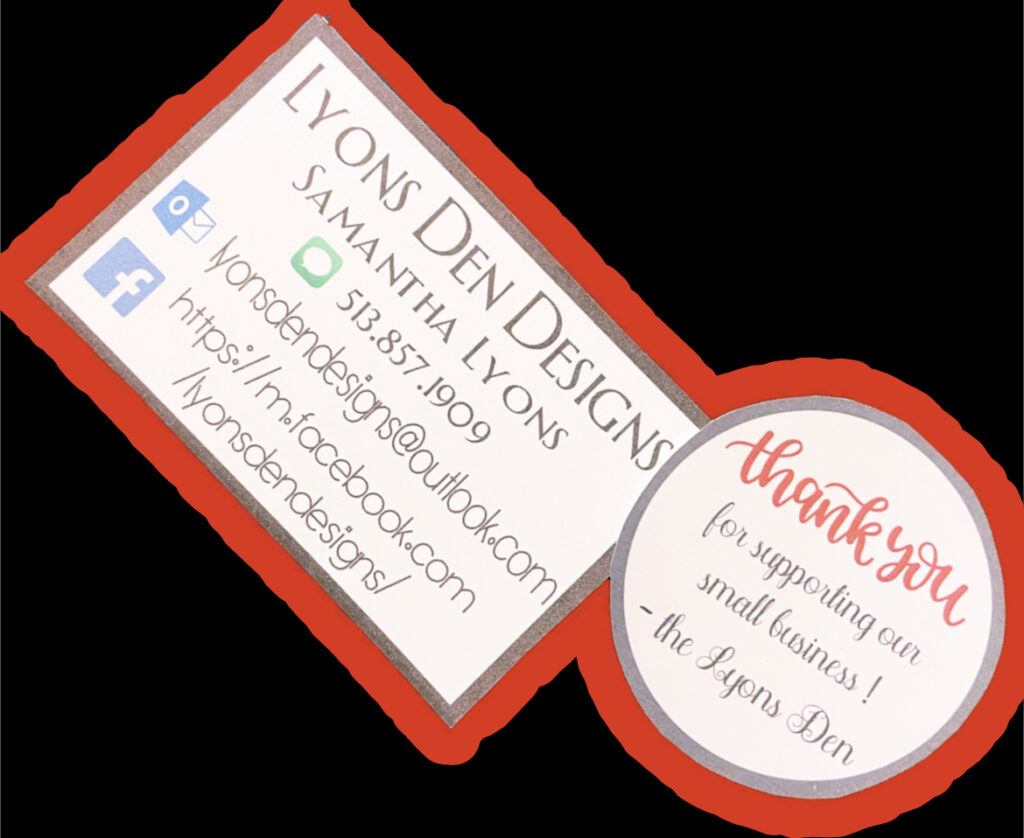 https://m.facebook.com/lyonsdendesigns/
As always my email is open, let me know what YOU guys wanna see from Tatorthoughts next!